First day of online teaching. I didn't really have anything to do except email my students. I have the week's module all set, I'm trying to make this as easy for them as possible. (Which means no synchronous stuff!)
I also got emails/updates on my own classes. One professor is (as someone in my cohort described him) an academic angel. I swear there isn't a nicer human being on the planet and is eliminating grades on our stuff for the remainder of the semester. We still need to do the work, but if we have issues, we don't have to worry about our grades. My professor for my other 2 classes is giving us time to get used to the new way of life and has pushed back readings and project due dates. I love my program.
Not all heroes wear capes
Because I have been under so much stress the past few weeks, (I mean who hasn't been?) I needed to get outside and run. We are under lockdown here in Ohio, but we can still go to parks. I had never run the trails at one of our parks, so I decided to go today. The best way to describe what happened is it was a beautiful disaster. Beautiful because I wanted to run at least 6.5 miles, and I ran/walked 7.1!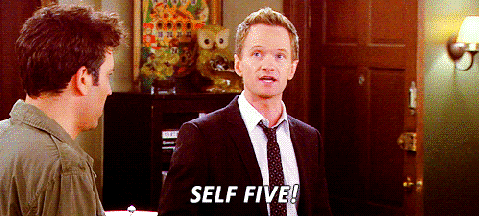 It was a disaster because…well, just watch this video.